Long-time friends and business partners, Denzil Wadds and Tim Keenleyside, have always shared a love for cocktails and Georgian Bay. While on a chairlift overlooking Georgian Bay, the idea for their first product, Georgian Bay Gin, was born. With no formal training or experience in the alcohol industry, Denny and Tim set out to learn the ins and outs of gin production. After a year of hard work, 48 different recipes, and many late-night tastings in Denny's kitchen, they achieved their goal of capturing the beauty of The Bay in a bottle – pure, balanced, and proudly Canadian.
Georgian Bay Vodka was soon to follow, and quickly captured Best Vodka and Double Gold at the San Francisco World Spirits Competition. Clearly Denny and Tim were doing something right.
The same year Georgian Bay Vodka launched, Denny and Tim saw an opportunity in the ready-to-drink (RTD) space for products that are less sweet, more complex tasting, and made with premium spirits and natural ingredients. Georgian Bay Gin Smash took the RTD world by storm, and quickly became one Canada's best selling canned cocktails. The rest, as they say, is history. In 10 short years, Georgian Bay Spirit Co has grown to become one of Canada's most successful independent spirits companies with over 30 different products and flavours across a variety of formats, and more awards than we can count.
As we continue to grow our footprint across Canada, we are as excited and energized about the future of Georgian Bay Spirit Co. as Denny and Tim were that day on the Chairlift when the idea for Georgian Bay Spirit Co was born.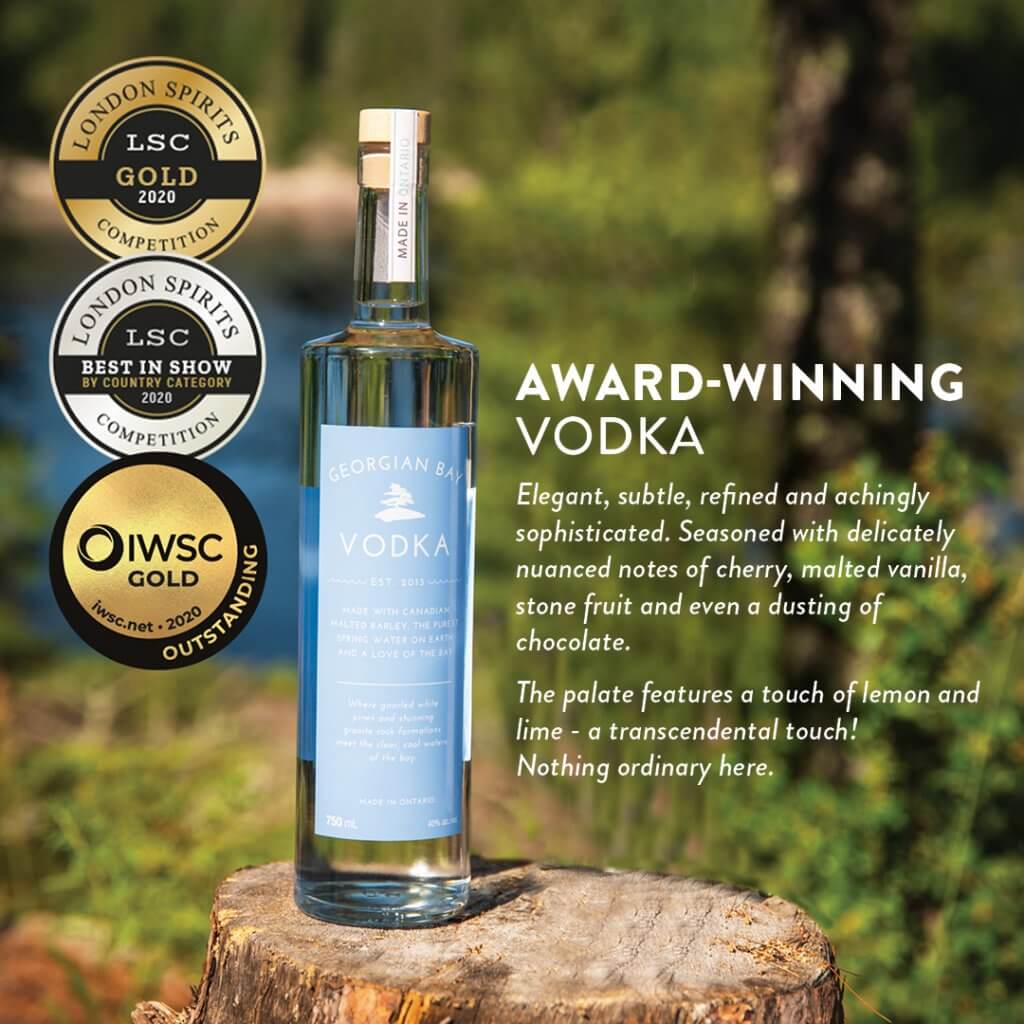 One Of Canada's Most Awarded Craft Distilleries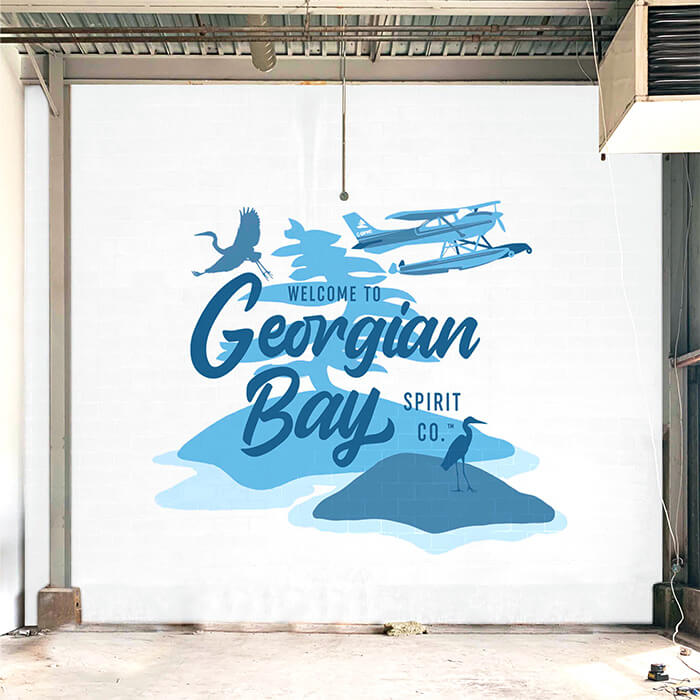 Our founding partners both have deep connections to Georgian Bay, including cottage property where wild juniper grows in abundance. And that chairlift ride that inspired the creation of Georgian Bay Gin? It was at Collingwood's Osler Bluffs. It's only fitting, then, that Collingwood would become the site of Georgian Bay Spirit Co.'s new distilling operation.
The 8,200 sq ft. facility supports the ongoing expansion of our spirits production and bottling. In its current phase, the distillery focuses entirely on production. Phase II, will include a tasting room, retail store, tours and
event capabilities.
We are extremely excited to deepen our roots in the Collingwood area and look forward to welcoming customers to our permanent home on the shores of Georgian Bay.