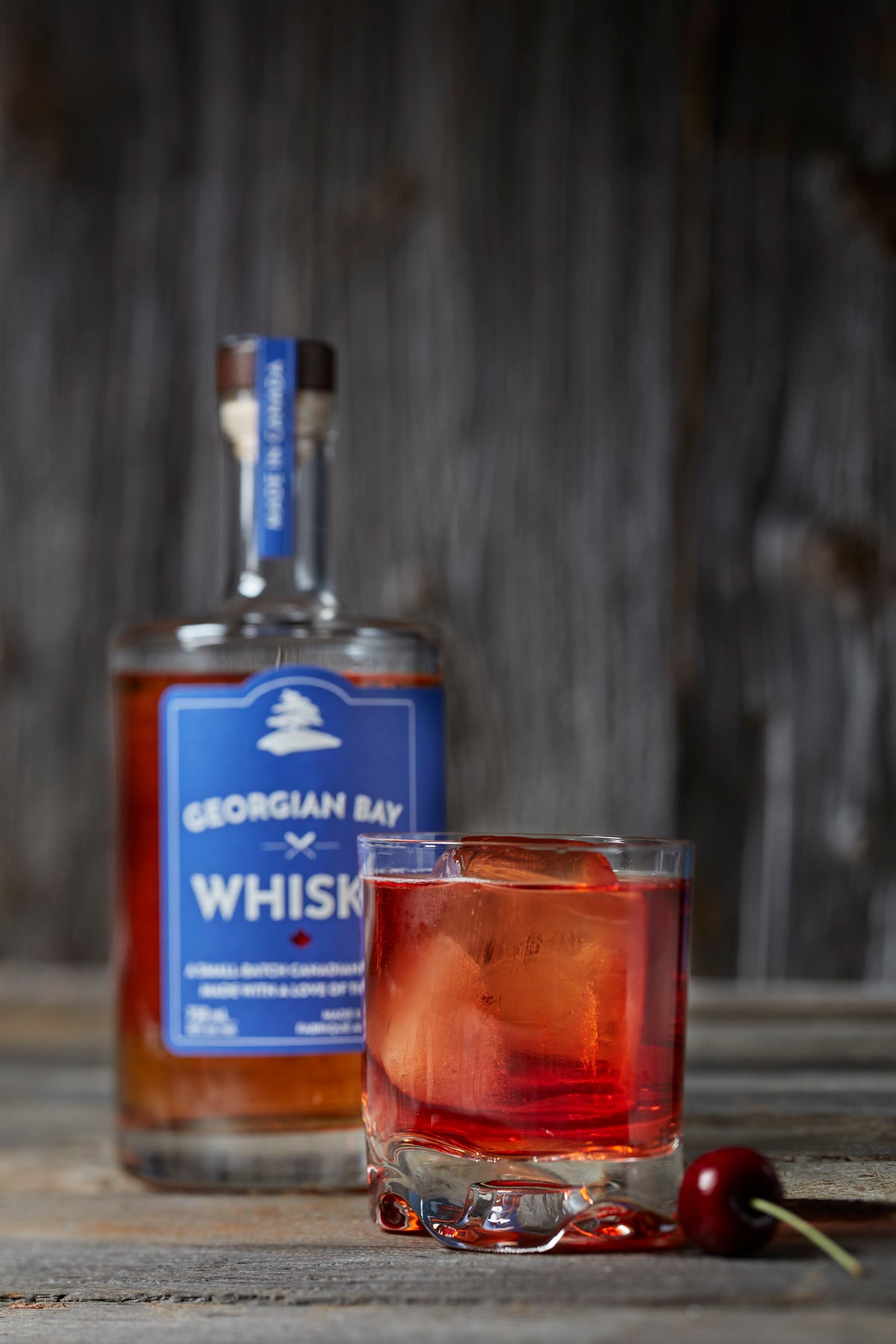 Boulevardier
A classic cocktail that dates back to 1927, a boulevardier is much like a negroni where gin is replaced with whisky. 
Ingredients: 
1 1/4 ounces Georgian Bay Whisky

1 ounce Campari

1 ounce sweet vermouth

Garnish: orange twist
Steps: 

Add Georgian Bay Whisky, Campari and sweet vermouth into a mixing glass with ice and stir until well-chilled.

Strain into a rocks glass over fresh ice.

Garnish with an orange twist.