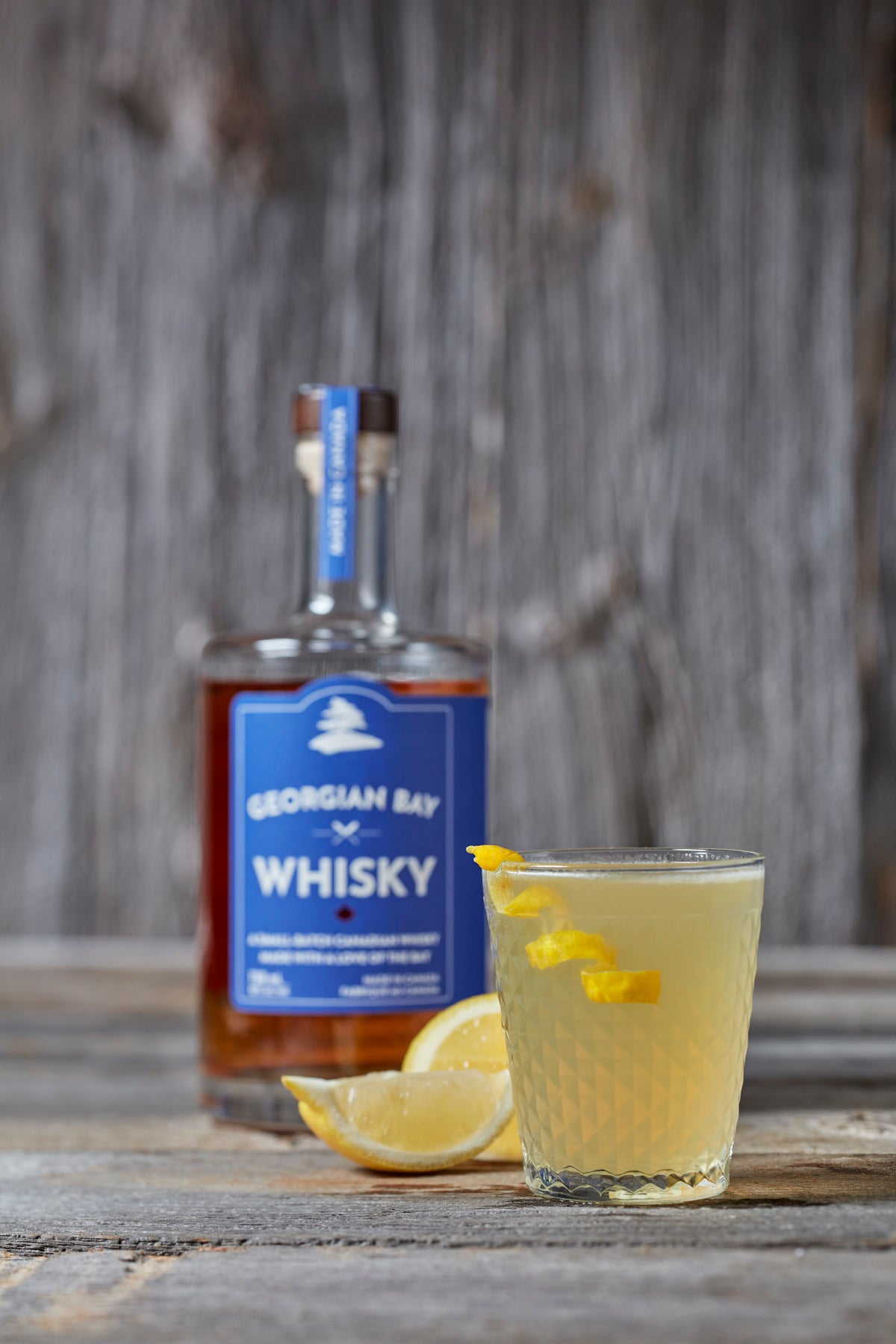 Side Car
 Traditionally made with Cognac, but equally as great when substituting with Georgian Bay Whisky. 
Ingredients:
1 1/2 oz Georgian Bay Whisky. 

3/4 oz Orange Liqueur

3/4 oz Lemon Juice, Freshly Squeezed

Garnish: Orange Twist
Steps: 
Set a coupe glass aside in the freezer, or with some ice inside to chill.
Add the cognac, orange liqueur and lemon juice to a shaker with ice and shake until well-chilled.
Strain into the chilled glass.

Garnish with an orange twist and enjoy.